---
Orlando Jewitt (1799 - 1869);
Victorian wood engraver.
I am indebted to Frank Broomhead for the following details of Orlando Jewitt and for generously permitting me to publish on-line three examples of his work. Click on the images for full size picture.
Mackworth Castle, Derbyshire, 1859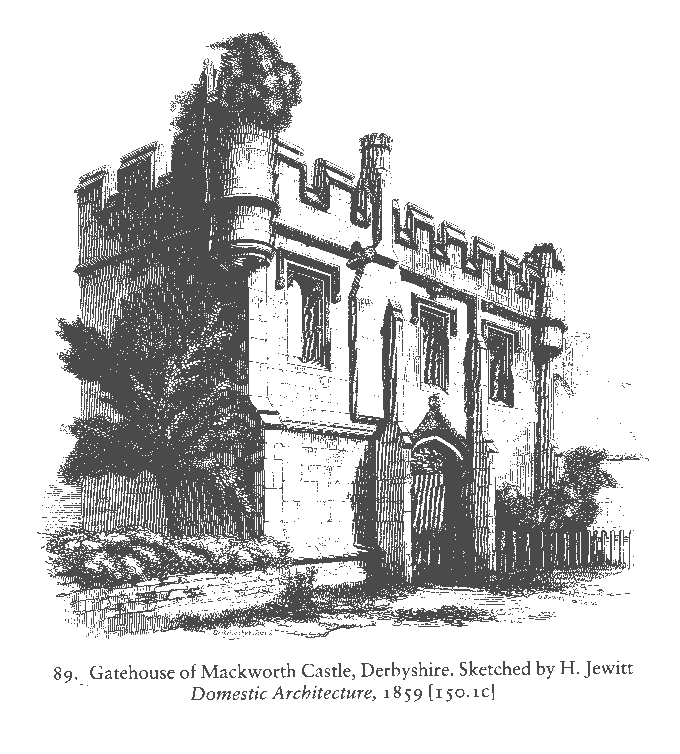 Conisborough Castle, 1845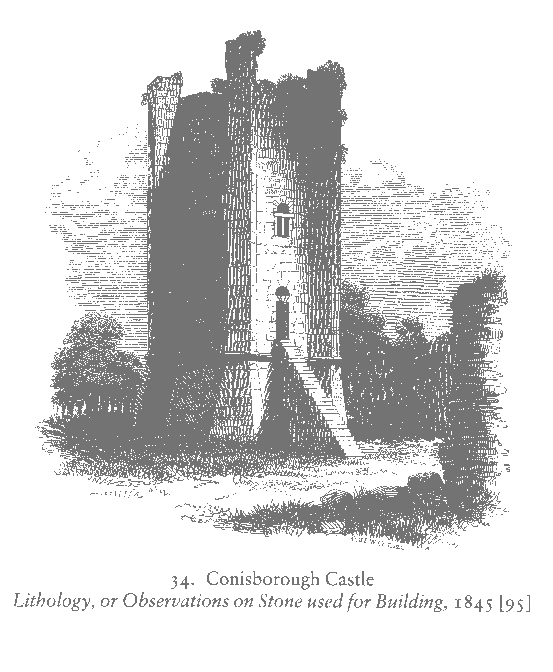 Scarborough Church, 1848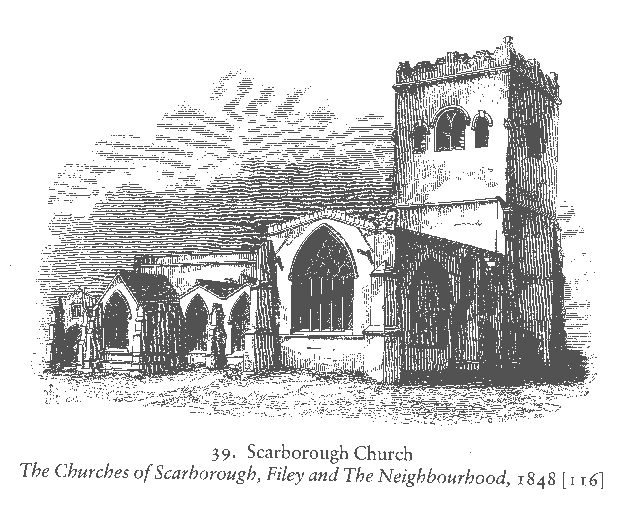 Orlando Jewitt was one of 17 children born to Arthur Jewitt and his wife Martha (nee Sheldon a collateral descendant of Archbishop Sheldon). Arthur Jewitt came from a line of Sheffield cutlers and was himself apprenticed to his father as a cutler. On his 21st birthday on 7 March 1793, when he became free, Arthur abandoned the trade and married Martha Sheldon in the parish church (now cathedral) of Saint Peter Sheffield. Arthur Jewitt left extensive memoirs. He had a good knowledge of mathematics and French and started a school in Chesterfield in May 1793. The first surviving child, Arthur George, was born there on 11 June 1794. The second surviving son Thomas Orlando Sheldon was born at Attercliffe on 26 July 1799. Their seventeenth, and final, child Llewellynn was born at Kimberworth on 24 November 1816. Llewellynn became a well-known antiquary and author of standard works on corporation plate and ceramics.
Orlando Jewitt was a self-taught wood engraver (under the guidance of his father) and by the age of sixteen produced the illustrations for a book by his elder brother 'The Wanderings of Memory'. He illustrated several books of local topography including a magazine 'The Northern Star' (1817) of which his father was editor. The family settled at Duffield in 1818 where Orlando continued with illustrations for local histories and children's books. In 1829 Orlando Jewitt did the illustrations for Matthew Bloxam's 'Principles of Gothic Architecture' and from then on he became the principal illustrator for the many books on Gothic Architecture then being published, especially by the Oxford publisher and bookseller John Henry Parker. This resulted in his move to Headington, near Oxford, in 1838, where he continued to work almost exclusively for Parker. In the 1850s he undertook work of a more miscellaneous nature, possibly of a result of Parker's declining health and his pending retirement.

At about the beginning of 1857 Orlando Jewitt moved to London, taking several of his staff and a younger brother with him. He continued to illustrate architectural works and also books on natural history and at the time of the onset of his fatal illness he was engraving an illustration for Robert Burn's 'Rome and the Campagna' (1871). He died on Sunday 30 May 1869 at his house and business premises in Camden Square, London. He was buried in Paddington Old Cemetery. His widow, Phoebe, died on 11 March 1883.
There are no descendants of Orlando Jewitt, so far as I have been able to ascertain, but there are several from his younger brother Henry (who was married three times) he being the brother who worked with Orlando and was one of the three assistants who carried on the business after his death.
" The Book Illustrations of Orlando Jewitt - A life of the Victorian wood engraver" by Frank Broomhead contains a list of his illustrated books and bookplates. It is published by the Private Libraries Association, an international society of book collectors. Bound in cloth boards, quarto, it contains 272 pp and 168 illustrations, price £45. Copies are available from Tony Cox, College Gateway Bookshop, 3 & 5 Silent Street, Ipswich IP1 1TF, England, or for orders from America, Oak Knoll Books, 310 Delaware Street, New Castle, DE 19720, U.S.A.
---

Copyright S D Jowitt