---
SIR WILLIAM ALLEN JOWITT,
VISCOUNT OF STEVENAGE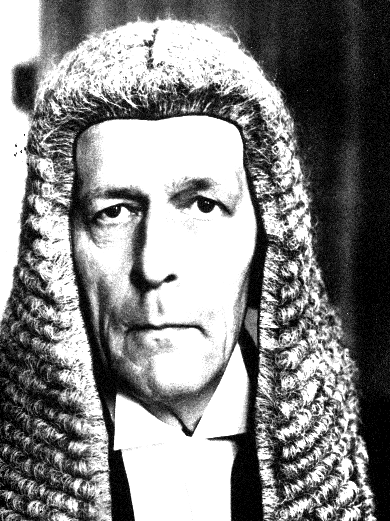 I am indebted to Jason Jowitt for providing me with the picture and biography of his great great uncle, Sir William Allen Jowitt:
William Allen Jowitt was born the son of William Jowitt, Rector of Stevenage, Hitchin Herfordshire in 1885. Descended from a Leeds Quaker family, his forefathers had played a leading role in the Yorkshire wool industry. William himself was educated at Oxford, and was called to the Middle Temple in 1909 where he rapidly made a name for himself as an shrewd minded advocate, later being described as "A cool, self-possessed duelist with a mind as keen as a sword blade, wary and nimble witted, thoroughly sure of his ground". This reputation, along with his continuing success lead to his promotion to KC in 1922. In the same year William decided to embark on a political career and was elected to Parliament as a Liberal MP of radical tendencies. However two years later he lost his seat and returned to private practice.
In 1929 William returned to Parliament and was elected as the Liberal member for Preston. The leader of the Labour party - Ramsey MacDonald - knew of William's Labour views and offered him the position as Attorney General. William accepted - decision which brought immediate controversy with the London Times and other journals commenting on his shift of loyalties. William decided that the only thing that he could do was to seek re-election as a Labour member which he accomplished on the 31st July 1929. Since Attorney Generals are always knights, he became Sir William Allen Jowitt.
William again lost his seat in the 1931 election, returning to his private law practice where he specialised in difficult and complicated commercial cases. In one such case he spoke for 17 days running and it is estimated that his speeches totaled about half a million words. (An ability that has been preserved by the author's sister!)
In November of 1936 William made his peace with the Labour Party and was elected for Ashton-under-Lyne. He became solicitor-general under Winston Churchill's government in 1940, and Lord chancellor in 1945. William was given the title of Baron in 1945, Viscount of Stevenage in 1947, and Earl in 1951.
During his years at the bar William was once described, by one of his peers. "In appearance he lacks completely the keen, eagle glance or strong features of the popular idea of a successful prosecuting lawyer, and an air of detachment and impartiality is characteristic. His voice is 'easily produced; it has little volume, but carried well. Colourless and toneless and marvellously even, yet it is genuinely pleasant' In court and out, Sir William has a charming personality - even - tempered and patient."
For Further Information regarding Sir William Allen Jowitt, please contact me or Jason Jowitt at jowpjm@senet.com.au
---

Copyright S D Jowitt