---
Jowett/Jewett Registration Records
---
Jowett/Jewett entries in the Births, Marriages and Deaths registers for England and Wales
Variants included: Jawet(t), Jewet(t), Jewit(t), Jowet(t), Jowit(t), Jouet(t), Jouit(t), Juit(t), Juet(t).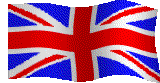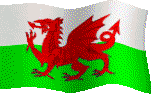 This section contains Jowett/Jewett etc entries extracted from the UK Register of Births, Deaths and Marriages (commonly known as the "St Catherine's Index") which started in July 1837. Data has been extracted as the microfiche are circulated by my local branch of the Family History Society of Cheshire hence the apparently sparodic nature of extracts. Expansion of this section will be slow!
Because of the enormous quantity of data, only sections will be made available on-line. I will be happy to answer questions regarding that data not on-line, which I have on my Lotus Approach database. Please contact me with your queries.
Please note that, in order to speed up the data collection process, I will not always have noted down the volume and page numbers of the records. This data is not required if you wish to order certificates from the local Registrar's office.
Data Added to date (March 1999)
Births 1851
Births 1881 - 1885
Marriages 1861 - 1863
Marriages 1881 - 1885
Marriages 1892/03 - 1892/06
Deaths 1871 - 1875/03
---
top

Copyright S D Jowitt